Art for a Reason
The Baltic Sea has a rather unknown wildlife hereby introduced through Artwork by Charlotte Nicolin and an ever growing Mini Encyclopedia on its Fauna & Flora under
Artwork & Sea Life Facts.
This marine life comes alive on the exclusive gift and decoration items found in our
Shop
.
It can now be a part of your everyday life!
Life in the Baltic Sea © Nicolin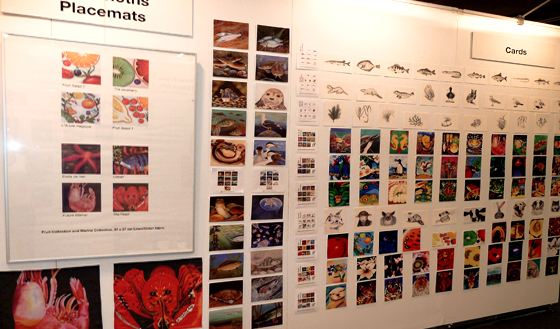 ---
Our Mission
Life in the Baltic Sea is in a precarious situation due to human activities. It is our conviction that by visualizing the marine wildlife, personalizing individual species and spreading the facts about them increases an interest for the Sea life. We intend to create a dialog between people and raise their desire to take action and help secure continued biodiversity for the Baltic Sea.
Our special way to further develop the attention to the Baltic Sea is by giving an attractive everyday Baltic Sea Life presence in your home and/or office with our products.
We have also made it Our Mission to spread more information on Marine Protected Areas.These regions are to be protected from human interference, an excellent way for threatened ecosystems to make a come back! Lots of information about this is needed in order to make these areas effective as intended.
We want your involvement and support to boost our work.
Sign up for our Newsletter!
Latin: Mare Balticum
English:
Baltic Sea
Svenska:
Östersjön
Suomi:
Itämeri
По-русски:
Балтийское море
Esti:
Läänemeri
Lietuviškai:
Baltijos jūra
Latviešu:
Baltijas jūra

Polski:
Morze Bałtyckie
German:
Ostsee
Dansk:
Østersøen